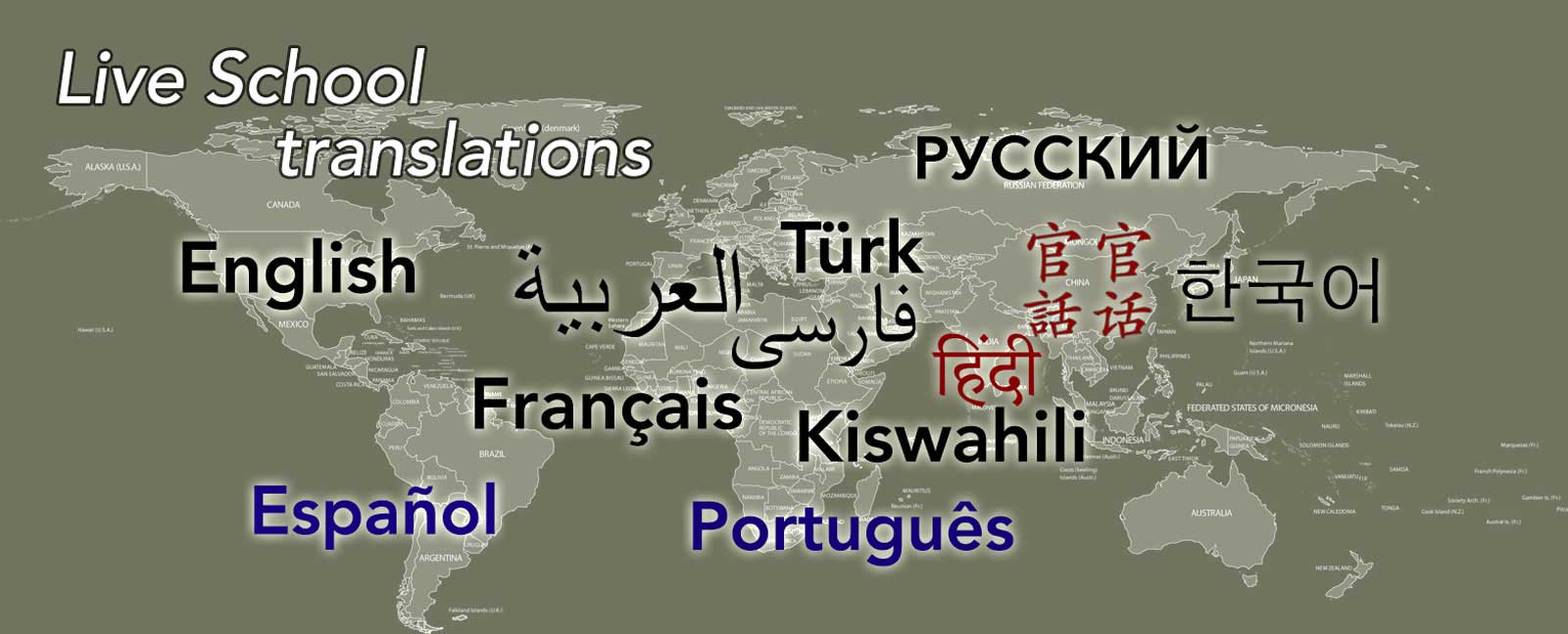 Live School is currently in use in 8 languages around the world. The next two languages will be launched within this year and another two started before the end of the year.
There are Live Schools in 65 countries. Translating the Live school into these widely used languages allows us to train indigenous missionaries in the backstreets of many countries to be a part of the end time harvest force. Partner with us as we make this material accessible to billions more around the world.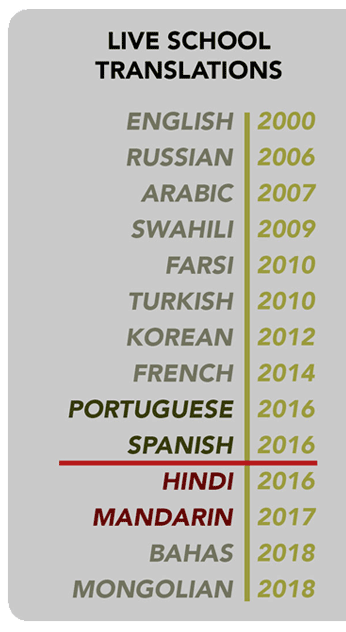 In 2014 we finished the French translation of Live School.
Today, there are 2,236 French speaking students in 293 Live Schools in West Africa alone, and these numbers are growing daily.
THE LIVE SCHOOL SPANISH TRANSLATION
"The Spanish translation of the Live School is nearly complete! However, while work is being done, we are still in significant need of finances in order to cover the cost of the translation and dubbing that is taking place.
The Spanish translation must be completed and paid for by its official launch, which will take place in Guatemala in September of 2016. Here, pastors and believers, who are already planning and organizing Live Schools, will gather to celebrate, receive, and pray over the new Live School units.
Why is a Spanish translation of Live School so important? Because there are over 350 million Spanish-speaking people in the world (38% of which are under the age of 20) and many of them have never heard the gospel and its message of hope. Spanish-speaking believers have an incredible opportunity to be missionaries to their own people. In addition, they have incredible access to very closed countries around the world, such as North Africa and the Middle East.
The church in Spanish-speaking countries is exploding and the believers there are ready to go but hungry for biblical training. Live School seeks to encourage and mobilize the Church to catch a heart and vision for evangelism and send their members to the nations. But before they can be sent out to ends of the earth, these believers need to be trained in the basics of theology, evangelism, leadership, church planting, etc. Live School seeks to bring that training to them.
Would you help us complete the Spanish translation so that Spanish-speaking believers can be trained and sent out as missionaries to the ends of the earth? We hope, through local churches in South America, that these believers could start over 1,000 Live Schools in the next few years, meaning over 10,000 missionaries could soon be sent from South America.
Join us in helping this mission force grow!"